Here is my entry for the B.A.B.Y. Circle Challenge.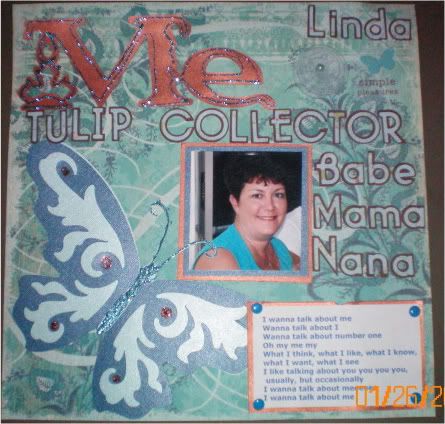 Butterfly is from Sentimentals cartridge
Aqua color is all over
Brads were used on the journalling spot which is an excerpt from:I wanna talk about me from Toby Keith
You is a pic of me!
The font is from Hanna Montana. Boy that cartridge has hidden wonders.
Hope you like it.
I wanna talk about me
Wanna talk about I
Wanna talk about number one
Oh me oh my
What I think, what I like, what I know
What I see,
I like talking about you you you you
ususally, but occasionally
I wanna talk about meeeeee
I wanna talk about me.