I have a coworker and we cover for each other. He covered for me when I was on vacation and when our grandson was born and I covered for him for his sons' preschool graduation and was prepared to cover as needed as his mother-in-law entered Hospice. Who knew she would go to heaven the same day we had our grandson. As he takes time off for the funeral preparations, I offered to share my time and talent. His mother-in-law died at 43 of ovarian cancer. So sad. The ribbon color for that type of cancer is teal. I made his family 100 2" crosses from Wedding Solutions cart. I bought this cart only for the cross and have used it so often, it was totally worth it. The ribbon is from Stand and Salute.

Finished Design
This is what I like to use to adhere intricate cuts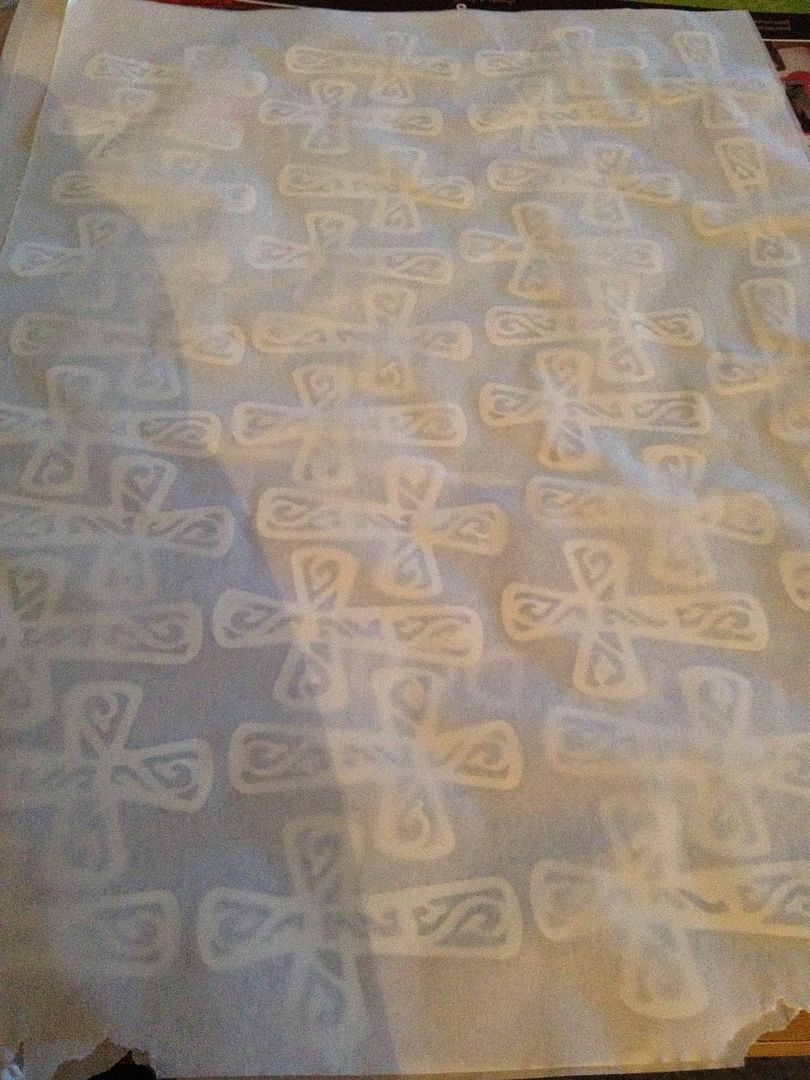 Laid on the Thermal Web
All the Weeding!