SuperBowl 2013 is this Sunday
Here is a Centerpiece I made for the big event.
This time of year my standard cartridges are:
SPORTS MANIA
EVERYDAY PAPERDOLLS
VARSITY LETTER
Grabbed a Tomato Sauce Can and covered it with Green Paper and added some White Stripes
When I do cuts this large (6") making the bouquet on sticks gets touchy so instead, I grabbed an old wire coat hanger and bent it. I gave a subtle touch as to which team I am rooting for...can you see it?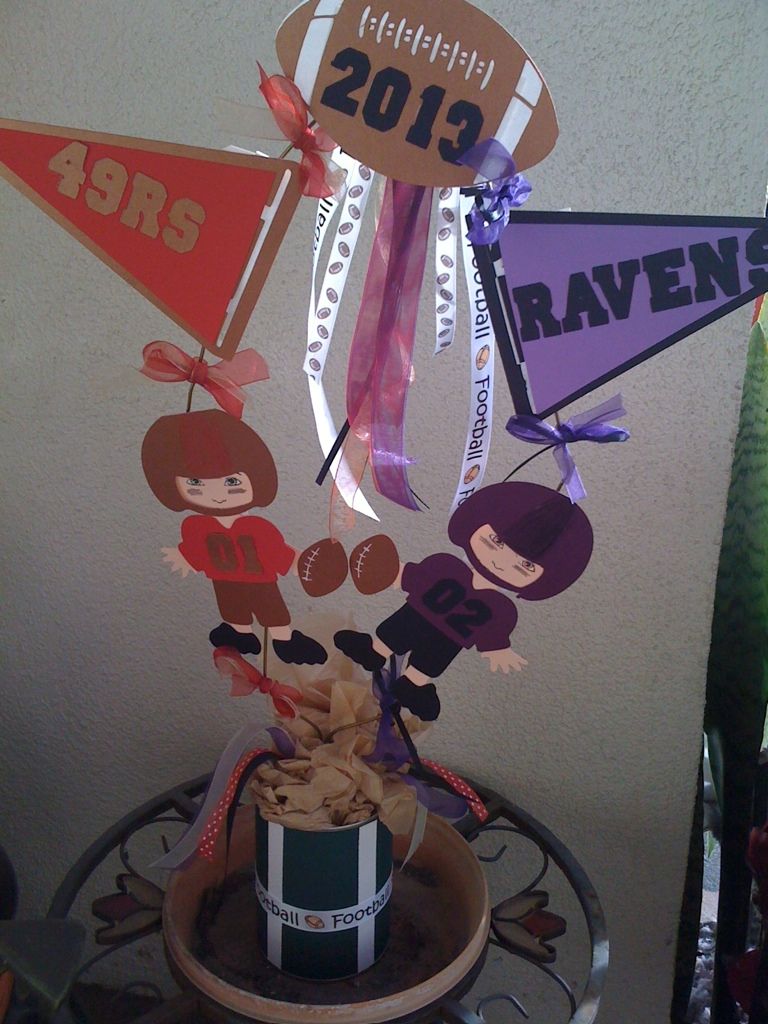 Entered in the following challenges:
If you are looking for some football fun...here are some things I have posted through the years:
Rooter Sticks for our Youth Team
All 16 Centerpieces done and loaded for delivery
Rooter Sticks for each parent with Jersey #
Small Shaped Album for our Florida Superbowl
Close Up of Banquest Centerpiece
Rooter Wear for my Niece