Today is the
Action Wobble
Design Team Blog Hop!! You should have Wobbled in from
Heathers Blog.
If you got lost along the way or just popped in, here is the line up so you can start at the beginning:
Action Wobble Blog ~
http://www.action-wobbles.com/
Theresa ~
www.thescrapbookingqueen.com
Crazy About Cricut ~
http://www.crazyaboutcricut.blogspot.com/
Monica ~
http://scraps2treasure.blogspot.com/
Heather~
http://greenscrapinmachine.blogspot.com
Midge ~
http://scrappintoxicmidge.blogspot.com/
Madge ~
http://www.thescrappinlounge.com/
Schell ~
http://www.schellscraftcorner.blogspot.com/
Melissa ~
http://melissa-moecreations.blogspot.com/
Lisa ~
http://prettypaperprettyribbons.blogspot.com/
Susie ~
http://www.susiecrafthappy.com/
Heather A ~
http://princesspaperprojects.blogspot.ca/
Linda ~
http://thetulipcollector.blogspot.com/
Sherri ~
http://squeakyscrapper.blogspot.com
For my Project I have decided on some Home Decor. A decorated tissue box.
***Edited Jan 29 to say, I thought I was being so different when I made this and scheduled this project in December. But I have seen decorated Tissue Boxes in Challenges all over. I guess creative minds think alike!***
I just covered a purchased tissue box with papers in red and black. I added a doily border by cutting the tops off of inexpensive heart doilies. All 4 sides are coordinated so it is cute from any angle. Perfect a little gift for a co-worker, neighbor, nurse or teacher.
The hearts and flowers are cut from dies from
MyCreative Time
. The 3 layer Petal Flower, The 3 layer hearts, the rolled flower die and the scalloped heart die. I love that the they all coordinate with stitched edges and sized perfectly to go together.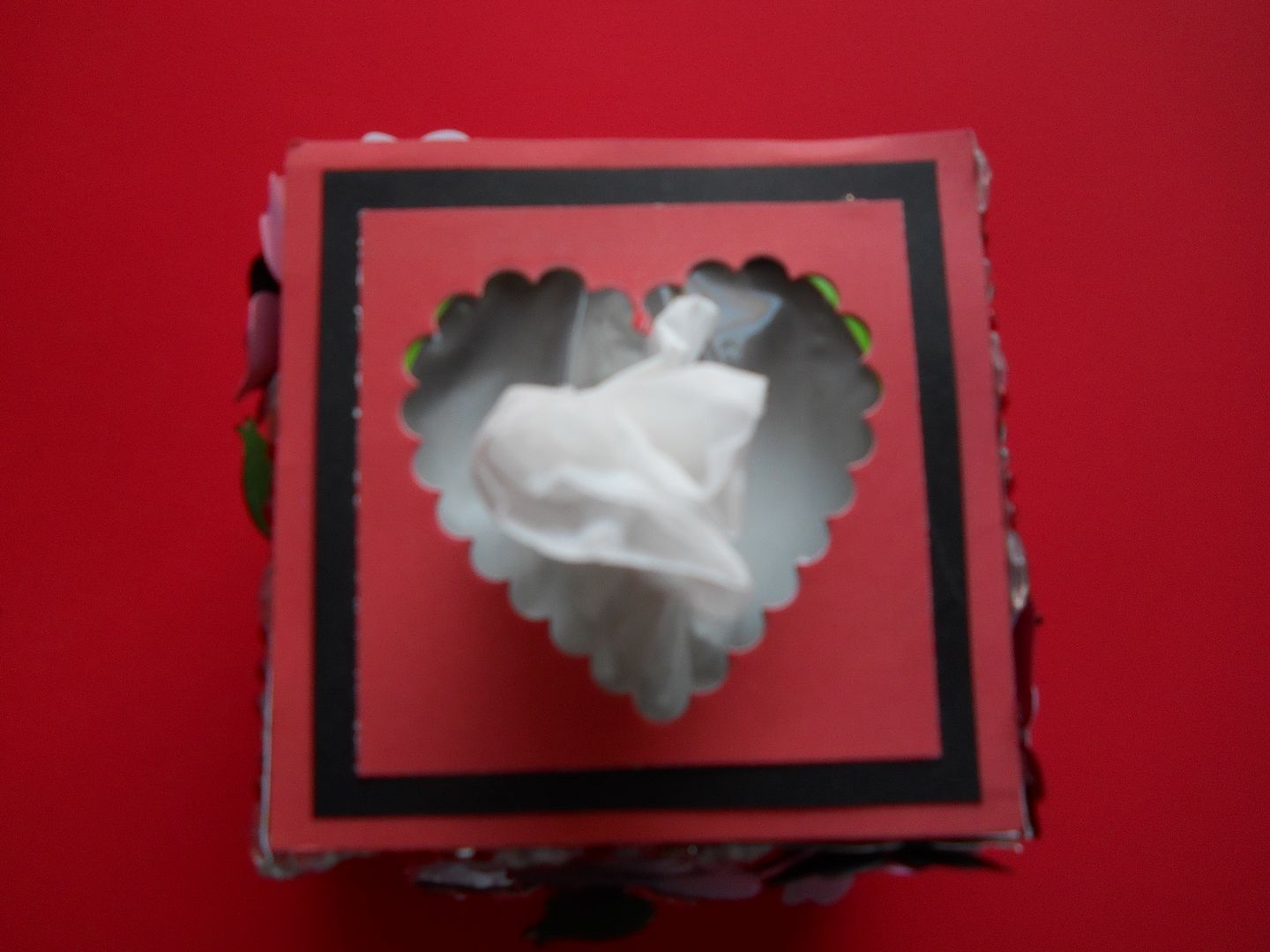 As if that is not festive and busy enough...I added some cute cupids to wobble around and add some fun. These are cut from
Cricut
Cartridge Sweethearts and secured with
Action Wobbles
. What do you think???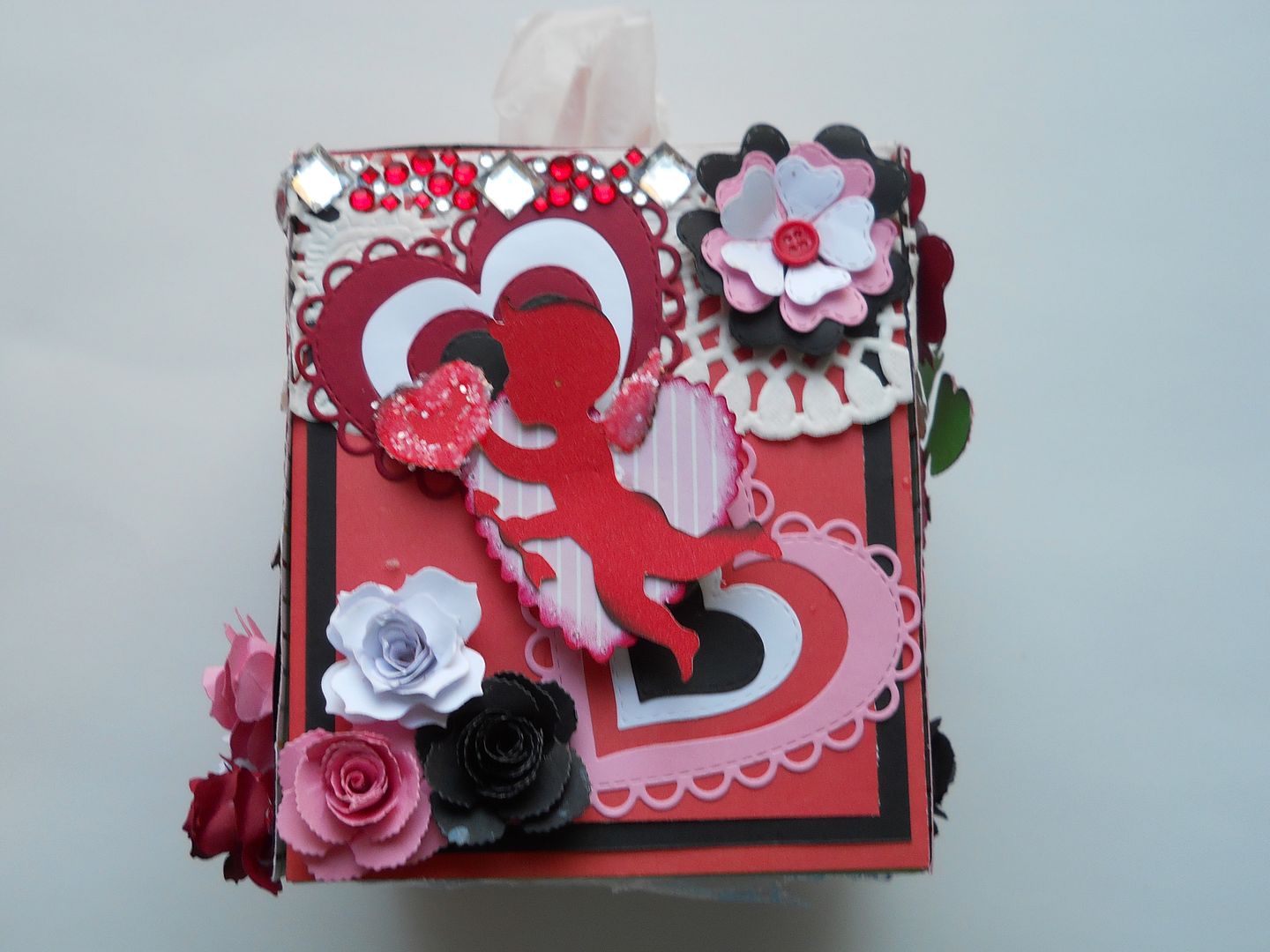 Next up is our BLOG Hop caboose
Sherri
. Thank you for stopping by and sharing in all the creativity. If you are new to my BLOG, I hope you will come back. I read every comment and appreciate my followers.
And as always you can get Wobbles of your own from the
Scrapbooking Queen
.