Happy National Scrapbooking Day!!
My new grandson that is! Today is his baby shower and we will be showering my daughter-in-law for sure. I have the bassinet that we bought for our first grandson and hoped to pass down for all our grandchildren. So...now it will be Isaac's turn. I filled it with handmade goodies. Then she is having a diaper raffle at the shower where if you bring a box of diapers, you get a raffle ticket for a little prize. I made a diaper trike for that part! So here you go! Picture heavy!!!
Crochetted Blanket and hats. Summer baby yes but with everyone's A/C blasting, these will come in handy!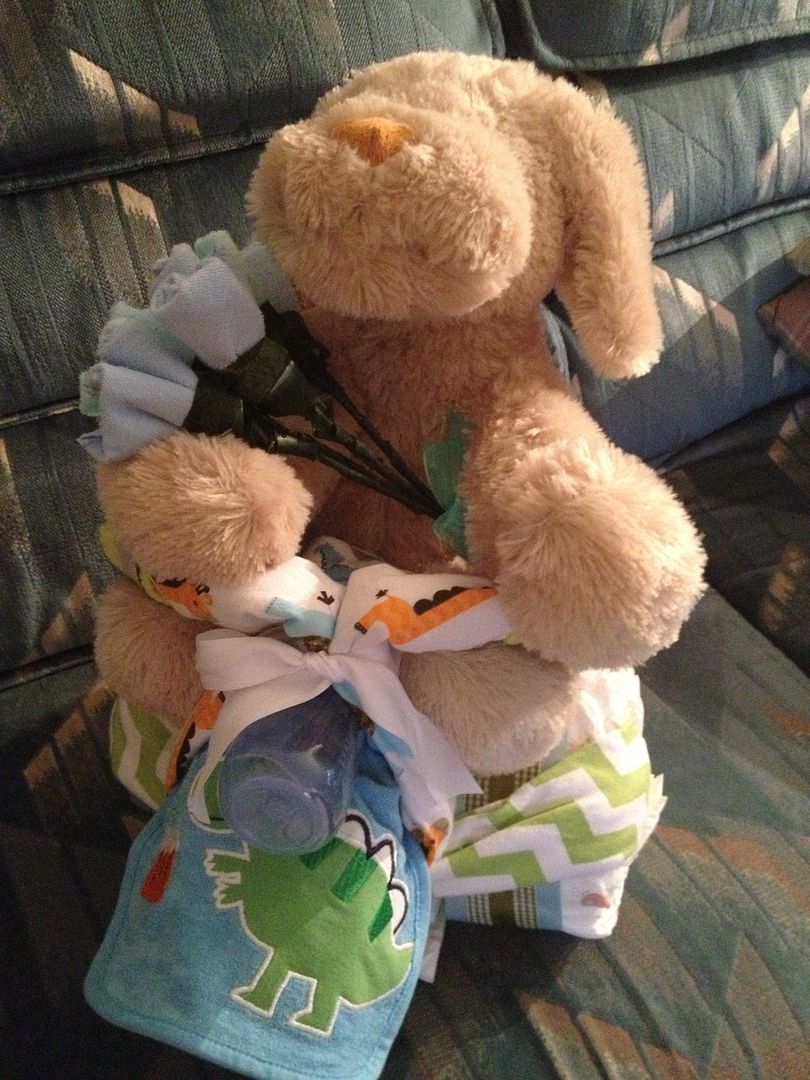 Bouquet of roses made of washcloths
Goodies in the bassinette - don't you love the mustache paci??
And the Cowboy Bib???
Lots of fun handmade goodies in there.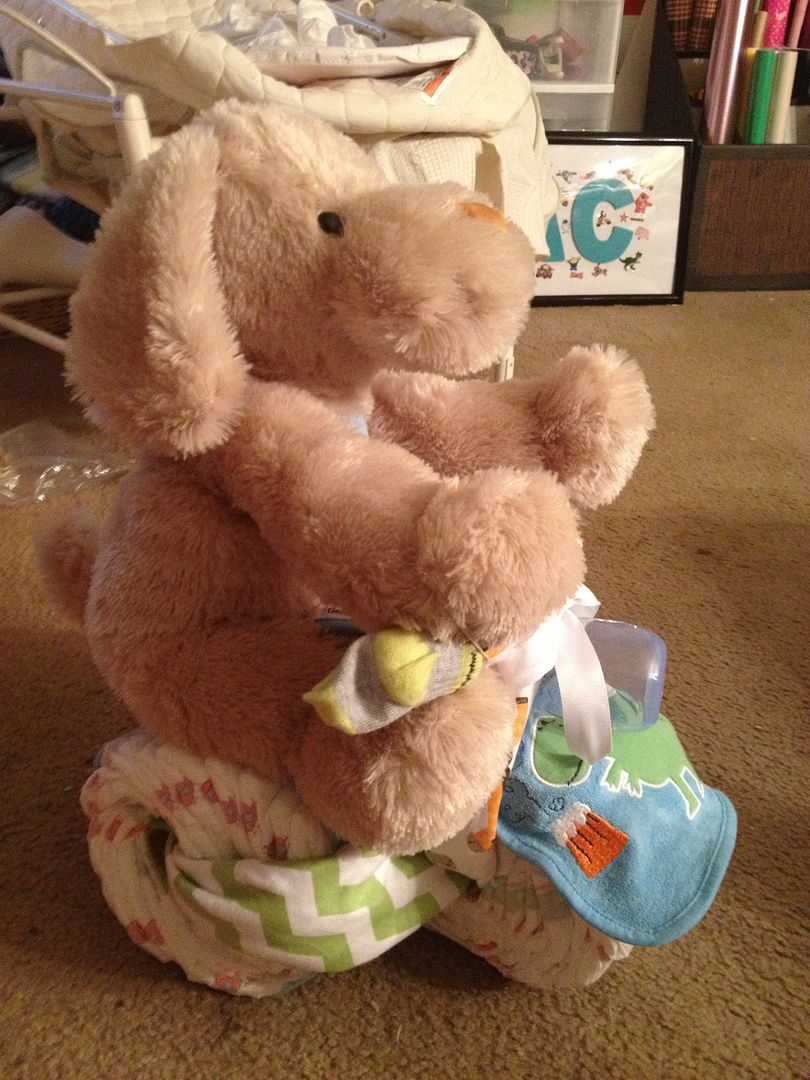 Diaper Trike with soft cushy puppy
Shower Banner - in case you missed it
Large Framed Name with Pixar Character Stickers

And a special surprise...I will show another time. My Nana has passed and will not meet Isaac for awhile, but 3 years ago when my brothers were having their babies, she kept knitting little blankets. LOTS OF LITTLE BLANKETS. My mom put some aside and is giving Isaac some made by is Grand Nana when she was 103! I know I cried when I saw this!

Happy NSD!!